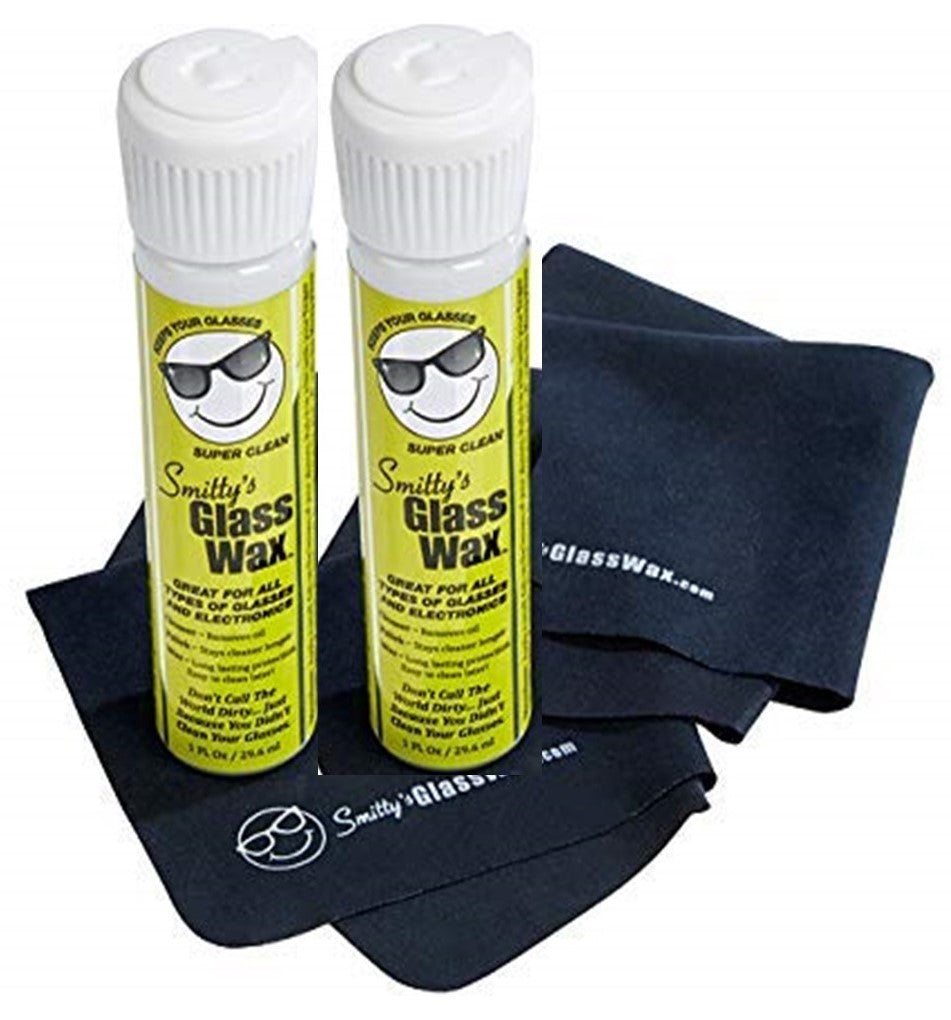 *2 Packs of Smittys Glass Wax - (2- 1oz bottles & 2 microfiber cloths)
• (2) 1oz Bottles of Smitty's Glass Wax and Two (2) Microfiber cleaning cloths. Stock up or give to a friend! 

• Perfect for both Prescription Glasses & Sunglasses

• 100% Safe & effective on all types of glasses

• Special wax that repels dirt & keeps glasses clean for weeks

• Works great on iPods, Cell phones, Gameboys, Portable GPS, Monitors,

• Made in the USA!
It's as easy as "Wax-On...Wax-Off" Smitty's Glass Wax will give you amazingly clean and perfectly clear glasses. Wouldn't it be nice to have that "Like New" sparkle & clarity again? After using Smitty's wax, cleaning is easy and fast. There is no smell or side effects. Other then you'll stop bumping into things because you can see again! Each package comes with a bottle of Smitty's Wax and 2 Micro-fiber cleaning cloths. And remember, If for ANY reason you are not happy with our product, we offer a 100% Buy Back Guarantee, No Hassles, No Problem. Can anyone else offer that?